TRADCAST™
The Novus Ordo Watch Podcast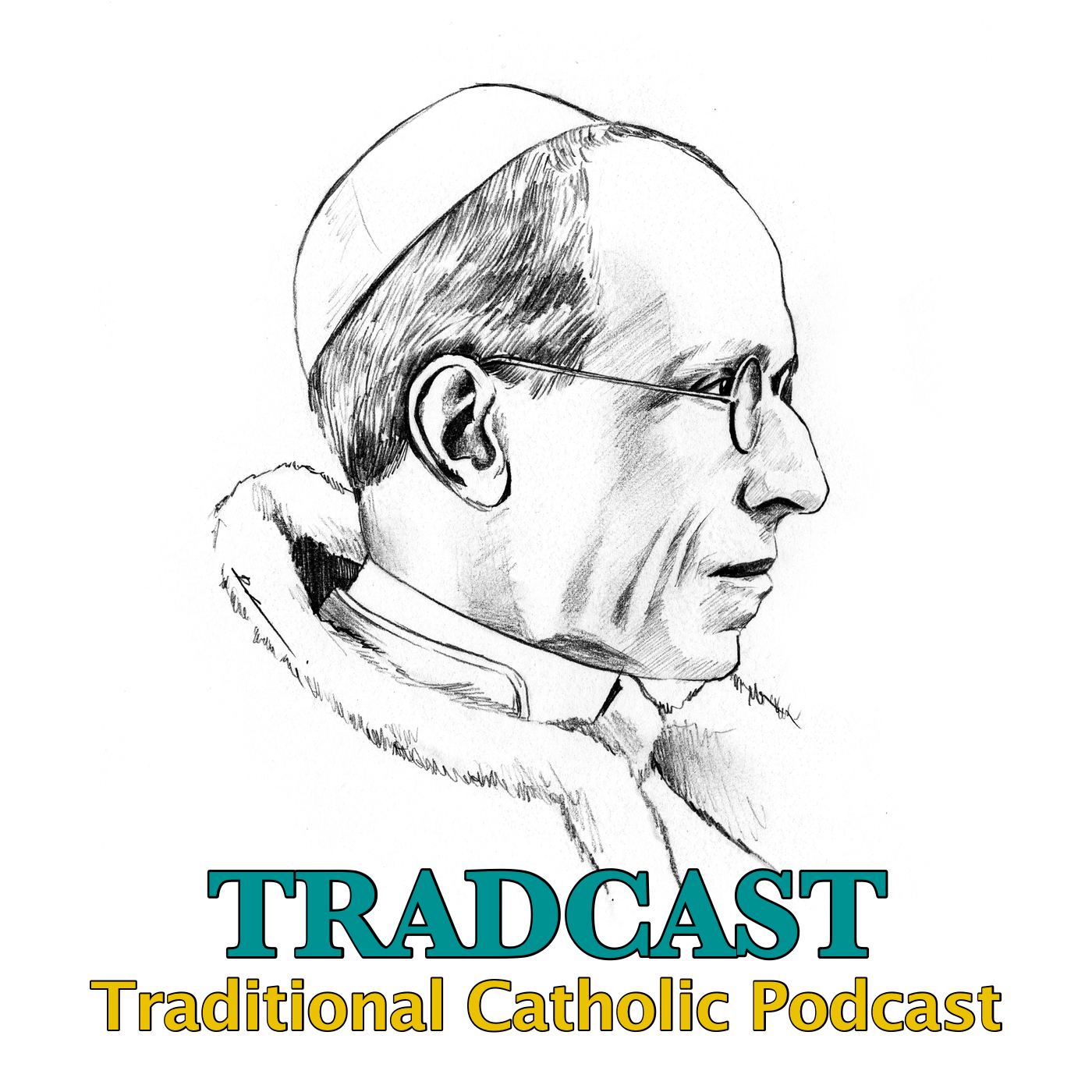 It's Novus Ordo Watch for your Ears!
Welcome to TRADCAST, a one-of-a-kind sedevacantist Roman Catholic podcast that presents a refreshing mix of real Catholicism, sound philosophy, delightful humor, and intellectually challenging content. TRADCAST is informative, insightful, smart, unyielding, sophisticated, interesting, witty, cool, and charitable… but above all, it is genuinely Catholic! And of course, it is always absolutely free.
There are two editions of our podcast program:
TRADCAST – our full-length program (each episode is typically between 30 and 90 minutes), in which we discuss and explore various topics in depth; it comes with extensive show notes and heavy promotion on our blog and social media accounts; complete episode list is shown below
TRADCAST EXPRESS – our frequently-published mini podcast (each episode is typically between 5 and 10 minutes), which focuses mostly on current news items and does not get into detail about things; promotion is minimal and there are no show notes; complete episode playlist can be found here
Different ways to
subscribe

to TRADCAST and TRADCAST EXPRESS:

TRADCAST is your "Novus Ordo Watch on the go" — you can easily take it with you using your smartphone, your tablet, or your laptop and listen at your own convenience — while exercising, while waiting at the doctor's office, while driving, while walking your dog, while relaxing on your sofa… you name it!

Subscribe using one of the options above or simply listen here at NovusOrdoWatch.org as soon as each episode becomes available. To stay up to date on all the latest news on TRADCAST, follow us on Twitter @TradcastNOW or review our Twitter feed here.
---
TRADCAST Episode List
(click on links for detailed information)
If you like, you can support TRADCAST and Novus Ordo Watch by making a one-time or recurring contribution, fully tax-deductible to the extent permitted by U.S. law — CLICK HERE.