Successor to Bp. Donald Sanborn
A New Sedevacantist Bishop: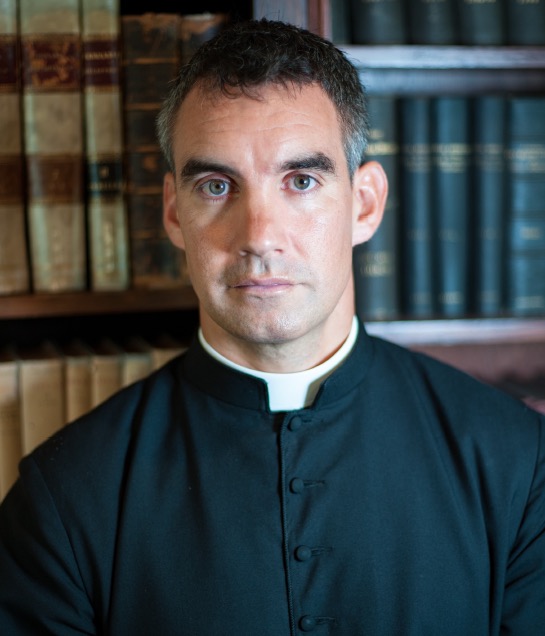 Fr. Joseph Selway to be consecrated Bishop in Spring 2018
The November 2017 newsletter of Most Holy Trinity Seminary in Brooksville, Florida, contains an announcement for an episcopal consecration. The Most Rev. Donald J. Sanborn will consecrate Fr. Joseph Selway a bishop in the spring of next year. The precise date is still to be determined.
The following is the announcement published by Bp. Sanborn:
Father Selway will be consecrated a bishop in the spring. Obviously sooner or later I had to choose someone to succeed me in what I do and say. I will be sixty-eight in February. I have been mulling over doing this consecration for quite a while, and now God's providence, I believe, has indicated the right time.

Fr. Selway is the obvious candidate to be a bishop. He has been under my tutelage continually since he was six years old. He is thoroughly familiar with all of our principles and ways of acting. He already has the respect of all the priests who are associated with us in the Roman Catholic Institute. He is of sterling reputation. I know of no one who would raise the slightest objection to this choice. Many priests already look to him for leadership.

Ordained in 2001, he will celebrate his 16th anniversary on December 8th of this year. He will turn forty in January. He therefore has both the age and experience to be a bishop.

He is a man of firm faith and strong piety, and is capable of tremendous workloads. He will be a great asset to the traditional movement.

I have not yet set a date for the consecration, since to be a bishop requires a great deal of preparation from the point of view of robes and other paraphernalia. He also must learn the various rites of sacraments which only bishops can perform.

Please pray for Fr. Selway. Being a bishop in these times is not easy. There is a heavy demand upon you.

Fr. Selway's consecration will not mean that I am retiring from my duties. Before Vatican II, priests and bishops never really retired; they just slowed down.

I have no intention of slowing down, but having another bishop available to go to the many places which require my services will make my burden lighter.

(Source: Most Holy Trinity Seminary Newsletter, November 2017)
Fr. Selway was ordained a priest by Bp. Robert McKenna, O.P., and currently serves as vice-rector of Most Holy Trinity Seminary (source).
Bp. Sanborn was consecrated a bishop in 2002 by Bp. McKenna, who in turn had been consecrated in 1986 by Bp. Michel-Louis Guerard des Lauriers, O.P. As a priest, Guerard des Lauriers was theological advisor to Pope Pius XII, taught at the Pontifical Lateran University in Rome, and co-authored the 1969 Ottaviani Intervention. He was made a bishop in 1981 by the Vietnamese Bp. Peter Martin Ngo-dinh-Thuc, who had been appointed by Pope Pius XI in 1938.