Crying to Heaven for Vengeance…
Dutch Novus Ordo Bishop will "Bless" Sodomites for "Pink Saturday"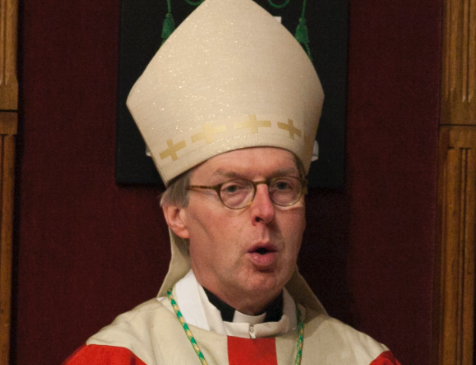 Gerard Johannes Nicolaus de Korte is the current Novus Ordo bishop occupying the diocese of 's Hertogenbosch ("Den Bosch" for short) in the Netherlands. The Netherlands are not exactly known as a bastion of orthodoxy, so the following story will not come as much of a surprise.
The Dutch public television station Omroep Brabant published the following news release, accompanied by a TV broadcast which can be watched in the video the follows below.
Bishop De Korte blesses Homos, Unrest among Faithful and Priests

Den Bosch – Next week, Bishop De Korte will publish a letter to all priests and faithful about his participation in an [upcoming] ecumenical prayer service on Pink Saturday [June 24].
… READ MORE