Bergoglio's true colors…
Blasphemy!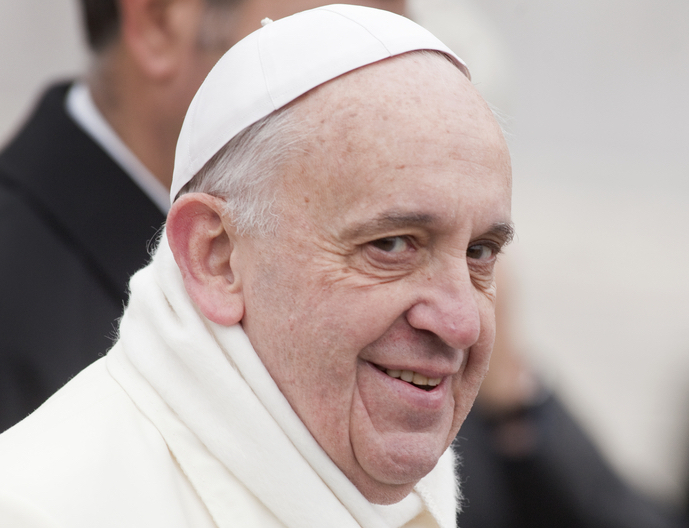 Francis cracks Joke about Most Holy Trinity
Jorge Bergoglio's utter disdain for Catholicism — the religion he pretends to head — is well-known, although he usually hides it behind a veneer of holiness, such as when he humiliated the Papacy this past Saturday by publicly using a portable toilet during his trip to Milan.
But every so often, his contempt for religion is aimed directly at God Himself. For instance, in a 2010 book, Francis cracked a joke about the Crucifixion of our Blessed Lord. You can read about it here:
Other public acts of blasphemy against God or the Saints include his happy reception of a Marxist hammer-and-sickle "crucifix", his dedication of the same to the Blessed Virgin Mary, his suggestion that Jesus Christ sinned and probably had to "apologize" to his parents for staying behind in Jerusalem, his outrageous contention that the Blessed Mother may have entertained blasphemous thoughts about God deceiving her, his scandalous claim that we need not fear the Last Judgment because it will be a cakewalk, and his insinuation that the Immaculate Virgin had flaws.
…
READ MORE