Brief timeout necessary…
Summer Break at Novus Ordo Watch
until August 20, 2023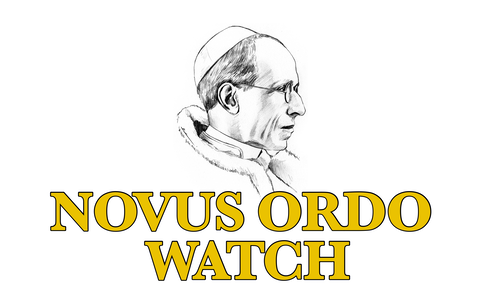 Dear Readers:
Novus Ordo Watch will be on a brief summer break until Aug. 20, 2023, inclusive.
During that time, please expect
no new blog posts, unless there occurs some really significant event or development
fewer tweets on Twitter/X (@NovusOrdoWatch)
no or minimal correspondence (answers to inquiries sent via email or via the web contact form)
only one podcast, which will be released on Aug. 14, 2023 ('TRADCAST EXPRESS 176")
All our published content can easily be accessed through our site map or site index. Of course there is also a search box at the top right (if you're using a desktop or laptop) or at the very bottom under the "Follow Us" icons (if you're using a smartphone or other mobile device).
Another way to navigate this site is by using our menu bar at the top (desktop/laptop). If using a mobile device, you can access the menu bar by clicking on the three yellow lines at the top right of your browser window. This will open the mobile menu.
Those looking for podcast episodes can find them here: TRADCAST and TRADCAST EXPRESS.
If you would like to support Novus Ordo Watch financially, you can make a tax-deductible donation here.
The best way to stay on top of the latest with Novus Ordo Watch during this time — in fact, at any time — is to follow our Twitter account, @NovusOrdoWatch. CLICK HERE to view the latest tweets. If you only see old tweets instead of current ones, you must first log in to Twitter. This seems to be a new technical requirement now for Twitter, which has recently rebranded as X and is changing all kinds of things.
Although you may need to get a Twitter account to be able to access all the desired information, keep in mind that you need not tweet yourself, you can simply passively observe what others are tweeting.
General rule of thumb: You will almost never see 24 hours pass without new tweets from @NovusOrdoWatch.