Wrapping up 2018…
Year-End Giving 2018 and THANK YOU!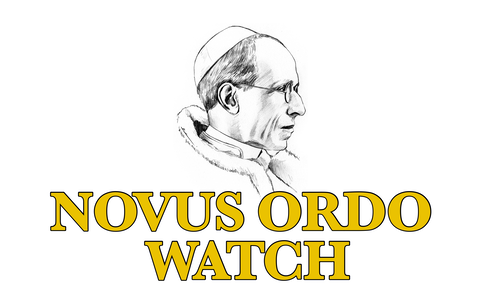 Once again a very busy and eventful year has come to a close, and there is much to be thankful for.
In 2018, we published (so far) 204 blog posts, 33 mini podcasts, and 3 full-length podcasts (and hopefully a fourth one by Dec. 31). Countless hours were spent reading, researching, writing, recording, arguing — simply creating content.
You helped make it possible.
This past year, because of the generosity of people like you, we were able to meet all our expenses and we only had to have a single special fundraiser (during Lent). For this we are immensely grateful because we want to focus all our efforts on creating well-researched and powerful content for this site rather than spend time putting together and administering fundraisers.
So, in this post, we just want to say: Thank you. Thank you for helping to bring the true Roman Catholic religion — the one the entire world had known exclusively until the death of Pope Pius XII — to starving, confused, and misled souls today. The times we live in are very difficult, but if we all work together and share our talents, our means, and our resources, so much can be accomplished. Thank you for being part of that! We hope and pray that you will continue to support us in the new year, which will have its very own challenges.
As the final days of 2018 approach, if you are still looking to reduce the amount of your taxable income, you may wish to consider making a donation to Novus Ordo Watch (a DBA of Interregnum Foundation, Inc.). We are a registered 501(c)(3) non-profit organization in the state of Ohio. All U.S. contributions are tax-deductible to the full extent of the law. In order to be counted for tax year 2018, we must receive all online donations by Dec. 31, 2018, 11:59 pm Eastern time. Checks or money orders must be mailed with a postmark date of Dec. 31, 2018 or earlier that year. For instructions on how to make your tax-deductible contribution, please see our Donation Page.
God has blessed Novus Ordo Watch tremendously in 2018, and so many souls have benefited from that. Thank you for doing your part to help oppose the manifold errors and heresies that are ravaging so many unsuspecting souls in our day.
May God bless you as well.
Merry Christmas and Happy New Year!
Image sources: own creation with element from Wikimedia Commons (SajoR; modified) / istockphoto.com
Licenses: CC-BY-SA-2.5 / paid